Hello and welcome to my clinic
I am Sarah your point of call and Registered Nurse Prescriber to help advise and support you through your exciting anti ageing journey!\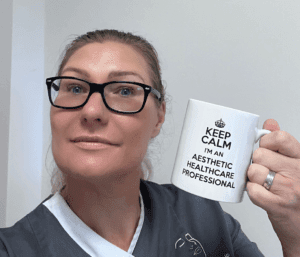 You don't have to accept looking older than you feel
Fewer people are accepting that growing older means looking older.
The use of cosmetic procedures has increased dramatically over the past 20 years. This increase in popularity means a change in attitude, as well as more and more people turning to aesthetic procedures to keep looking their best.
Cosmetic procedures are no longer just surgical. Restoring a younger looking appearance can include treatments ranging from wrinkle relaxation, dermal fillers, injectable hydrating skin treatments and anti-ageing skin clinically tested and proven care products applied directly on to your skin.
Healthcare practitioners can use a variety of tools and techniques, but in order to be able to customise treatment for your unique profile.
At Flawless Aesthetic Clinic, with my many years experience I can understand and help you achieve your objectives and explain realistic expectations.
Dermal fillers, including collagen and hyaluronic acid, reduce lines and wrinkles, provide volume and definition to lips and cheeks and improve the appearance of scars.
Chemical peels, remove dead skin cells to smoothen the skin and give it a healthier glow, treating pigmentation and acne scars
Botulinum toxins, temporarily relax the muscles that cause lines and wrinkles, softening their appearance
Micro-needling uses tiny needles to stimulate the skins own growth factors for the cosmetic treatment of wrinkles, scars and stretch marks
Other injectable treatments, increase skin elasticity, smooth and soften skin and reduce fine lines
Before any procedure as a Registered Nurse I always assess you for the best treatment and you will receive sensitivity, confidentiality, understanding and empathy.
A full medical history it taken to check for suitability for more information please read about my experience, education and expertise.